---
Saturday, December 2, 2017 at 1:00 pm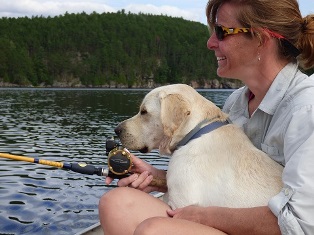 Heather Goodman on What Do You Want to Write? Dec 2
In this workshop, we used writing exercises and work from touchstone authors to create new work and help intensify our voice in poetry and prose. Through writing, reading, exercises, and sharing work, we investigated ways to enhance our writing lives.
Heather E. Goodman (www.heatheregoodman.com) grew up in the woods of Pennsylvania where her family raised raccoons, opossums, kids, and dogs. Her work has been published in places such as Shenandoah, Gray's Sporting Journal, Hunger Mountain, The Crab Orchard Review, and the Chicago Tribune, where her story "His Dog" won the Nelson Algren Award. She lives in a log cabin along a creek in Berks County with her husband Paul and pooch Leo and works with writers to help them illuminate their stories.
---
Saturday, November 4, 2017 at 1:00 pm
Journey of Two Authors: Nadine Poper and Dori Hoch Nov 4
Dori and Nadine shared their experience with self-publishing children's picture books, why we do it and how. Dori discussed her publishing company and Nadine discussed submitting manuscripts to agents and publishers. They also had some writing exercises as well.
Books were available for signing. Websites: http://nadinepoper.weebly.com and http://www.dorihoch.com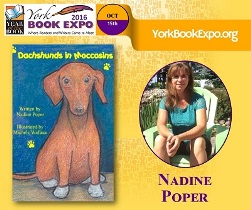 Nadine is a wiener dog lover. So much so that she wrote two books about dachshunds. A third book is currently in the illustration phase. She is an elementary librarian for the Reading School District, a member of SCBWI, and a committee member for the state awards Pennsylvania Young Reader's Choice Award.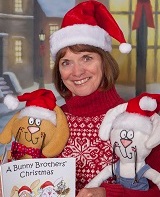 Dori is a retired elementary school teacher and reading specialist. She worked for many years in the Fleetwood and Wilson School Districts primary as a first grade teacher and a reading specialist. She also served as a writing consultant for the West Chester Writing and Literature Project and is a fellow of the National Writing Project. Dream Big Press is Dori's self-publishing company. In 2013, she published Pearl of Richmond School which is an historical fiction children's book about a third grade student, Pearl, set in a one-room school in the early 1900's in this area. A sequel entitled Pearl and the Schoolyard Prank was released in January, 2015. In 2014, Dori published The Easter Bunny Brother, a comical tale of two bunnies who both want to be the Easter Bunny. This book was followed by The Bunny Brother's First Thanksgiving in 2015 and A Bunny Brothers' Christmas this year.
---
Saturday, October 7, 2017 at 1:00 pm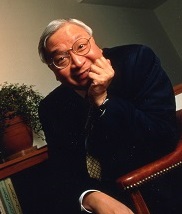 James Chan on Writers As Spare Room Tycoons, October 7
James Chan related personal stories of his life-long experience as a "spare room tycoon" (a phrase he coined with writer Thomas Hine) in starting and sustaining 34 years of an ongoing independent life based on luck, pluck and perseverance.
James Chan was born Wah-Kong Chan in Canton, China and grew up in Hong Kong. He received his B.A. from the University of Hong Kong in 1970. After arriving in America in 1971 James received his M.A. from the University of Chicago and his Ph.D. from the University of Michigan, Ann Arbor. In 1983 James founded Asia Marketing and Management in Philadelphia. He is the author of "Spare Room Tycoon," a book on 40 real life stories of people who turned their passions into successful businesses. James also authored the DVD "Secrets of Business Success in China" published by Malvern press and is a keynote speaker for many trade and professional associations.
(Personal note from CJ Rhoads: James Chan is one of my mentors, and he helped me tremendously when I first started writing in 2001. I first heard him speak at a networking group called "Unit of One", and I was extremely impressed with his talk, his book, and his generous soul. His talk was highly enjoyable.)
---
Saturday, September 9, 2017 at 1:00 pm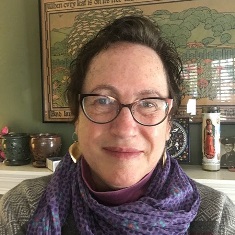 Emily Peña Murphey on C. G. Jung and Active Imagination for Writers on Sept 9
Carl Gustav Jung played a key role in the emergence of psychoanalysis. After many years of collaboration with Sigmund Freud, he set out on his own path to develop Analytical Psychology, a theoretical and clinical approach which places emphasis on spirituality, creative expression, and the relationship with the unconscious. Many of Jung's ideas have passed into popular culture and the academic world and are used as devices for interpreting artistic works in various media. In this workshop Emily Peña Murphey gave a brief overview of Jung's life and work and will lead the group in use of a technique known as Active Imagination. This exercise can be useful to writers in developing characters and imagery, and in enhancing and deepening the creative process. We dug deep, and had a great time doing it.
Emily Peña Murphey grew up with mixed Anglo- and Mexican-American parentage, to a family that was deeply committed to language and writing. She was educated at NYU, the University of Michigan, and the Catholic University of America in the fields of psychology and social work. She underwent several years of training in Jungian psychoanalysis at the C. G. Jung Institute of Boston. After retiring from her career as a psychotherapist, she focused on creative writing. After many years of secretive dabbling in "occasional poetry," she has recently had her first piece—a short memoir sketch—accepted for publication. She has also completed a draft of the initial volume of a planned trilogy of novels inspired by family stories from both sides of the Texas-Mexican border. Emily is also writing a memoir that will focus on her experience as a person of mixed cultural heritage, and blogs at "La Fronterista."
---
Saturday, August 5, 2017 at 1:00 pm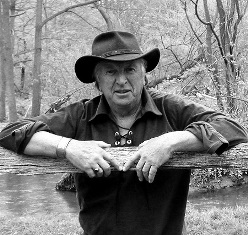 Carl Peterson Ewan Colin Coupar and a Touch of the Fae on Aug 5
Carl will discuss his two books, Ewan Colin Coupar and a Touch of the Fae, a Scottish fantasy and Now's the Day and Now's the Hour about Scotland's influences at the Alamo.
Over the last 20 plus years Carl Peterson has undeniably become the most successful and busiest Scottish singer in North America, performing at numerous festivals and concerts, and creating nearly 30 recordings.Carl was born and raised in Greenock, Scotland,then moved to Canada in the 1960's where he started playing the guitar. Eventually Carl turned his attention south to America where he arrived in the early 1980's. In 2007, 2008 and 2009 Carl's CD Songs of the South with Bagpipes and Banjos won the Vintage Album of the Year award from The Southern Heritage Music Association. It was with the release of his highly acclaimed double CD, Scotland Remembers The Alamo and the follow up release of the companion book Now's The Day And Now's Hour that Carl has taken an interest in writing.
---
Saturday, July 8, 2017 at 1:00 pm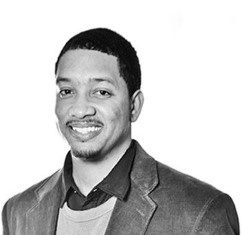 David Nazario on Why Love Is More Important Than Religion: How To Use Love To Create Success In Your Life on July 8
David Nazario will talk about the inspiration behind "Why Love Is More Important Than Religion: How To Use Love To Create Success In Your Life," and the steps that he is taking to self-publish as a first time author. Part self-help, part workbook, and part memoir, "Why Love Is More Important Than Religion: How To Use Love To Create Success In Your Life" is an interactive reading experience that will allow readers to gain insight on ways to walk in love in order to realize their dreams and live a more fulfilling life.
Founder of Scared Of A Day Job LLC, David Nazario is a writer, workshop facilitator and motivational speaker. David uses his self-empowerment and leadership workshops to encourage people to follow their dreams and pursue their passions. David currently works full-time as a professional writer, speaker, educator and entrepreneur, finishing his first book, "Why Love Is More Important Than Religion: How to Use Love To Create Success In Your Life." David earned his B.A. in Literature with a minor in Journalism from West Chester University
---
Saturday, June 10, 2017 at 1:00 pm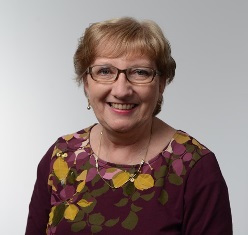 Carol Balinski on The challenges of writing a weekly religion column on June 10
Coming up with a subject for a weekly religion column can be a creative challenge. My subjects have ranged from book reviews to reviews about spiritual songs to musings on random religious topics.
I am a graduate of West Chester State University with a bachelor's degree in literature. Former jobs include copy editor at a greeting card company (the former Norcross-Rustcraft), reporter at the Evening Phoenix in Phoenixville and freelance writer for Advance for Occupational Therapists and Advance for Respiratory Therapists. I also worked for two years as an assistant to a woman who owned an Allentown public relations firm. I have been in my current position as a copy editor and religion editor at the Reading Eagle for 16 years. In 2015, I added duties as a religion columnist.
---
Saturday, May 6, 2017 at 1:00 pm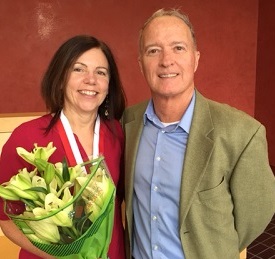 Sandra Fees and Cristopher Keith on Telling Your Story in Poetry and Prose, May 6
Telling Your Story is a workshop that focuses on writing from personal experience in prose and poetry. Sandra will weave readings from her poetry collection, "The Temporary Vase of Hands," with a discussion of the stories and experiences that inspired them. Chris will offer creative tools he employs in writing memoir and read an excerpt from one of his books, "Tremulous Prism: Our Journey in Dementia." Sandra will lead the group in a writing exercise based on our own stories.
Sandra Fees is a Unitarian Universalist minister who resides in Reading, Pennsylvania. She holds a bachelor's degree from Shippensburg University and a master's degree from Syracuse University, where she studied creative writing. She has a Master of Divinity degree from Lancaster Theological Seminary, and is enrolled in the Doctor of Ministry program. Formerly a poetry editor of the Harrisburg Review, she has had poems published in numerous journals. She has been named Berks County Poet Laureate for 2016-18. Her first poetry collection, The Temporary Vase of Hands, is being published by Finishing Line Press in 2017.
Christopher Keith, a former karate instructor and composition teacher, has published Introduction to Asian Long Staff Fighting, a martial arts DVD and workbook; Headhunter: The Blues Odyssey of J.D. Nicholson, the oral history of an influential West Coast blues piano player; Tremulous Prism: Our Journey in Dementia, a memoir of care-giving; and Posh Corps: Peace Corps Philippines, a memoir. He is now at work on Tennessee Alley, a collection of fiction. Previously, he studied creative writing with Raymond Carver at Syracuse University in the 1980s and earned an M.A. from the Writing Program.
---
Saturday, March 4, 2017 at 1:00 pm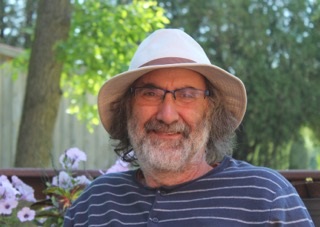 Philip Terman on Reading into Writing on March 4
Many inspirations provide the spark that ignites us into language, but one that sometimes overlooked is—language itself! Yes! Reading provides the occasion to set us spinning into our memories, meditations, imaginations. Just as listening to music can set composers off into fresh harmonic journeys, or tasting a delicious recipe can spur a good chef into his or her never-tasted before concoctions, in this workshop, we'll use selected literary texts as the fuel for our own creative compositions.
Philip Terman is the author of five books of poetry, including Our Portion: New and Selected Poems, The Torah Garden, and Rabbis of the Air. Poems and essays have appeared in numerous journals and anthologies, including Poetry Magazine, The Kenyon Review, The Georgia Review, The Sun Magazine, 99 Poems for the 99 Percent, and The Autumn House Anthology of Contemporary Poetry. As well, his poems have appeared on the PBS show The Writer's Almanac and on Poetry Daily. A selection of his poems, My Dear Friend Kafka, has been translated into Arabic and published by Nimwa Press in Damascus, Syria, and his poems have provided the text for several orchestral arrangements. He's a professor of English at Clarion University, where he directs the Spoken Art Reading Series, co-directs the Chautauqua Writers' Festival, and is the coordinator of The Bridge Literary Arts Center in Franklin, PA.
---
Saturday, February 4, 2017 at 1:00 pm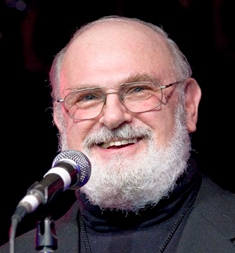 Harry Serio on The Other Side of Memory, Feb 4
Socrates said that the unexamined life is not worth living. Each person's life is a contribution to the human experience. How we reflect on the events of our lives and find meaning in them was the subject of this workshop. Each person has his or her own unique story to tell.
Harry Serio has recently written a book, The Dwelling Place of Wonder, a spiritual memoir, and encourages persons to explore their own lives. He is working on his next book, The Other Side of Memory.
Click here to see other year's events: